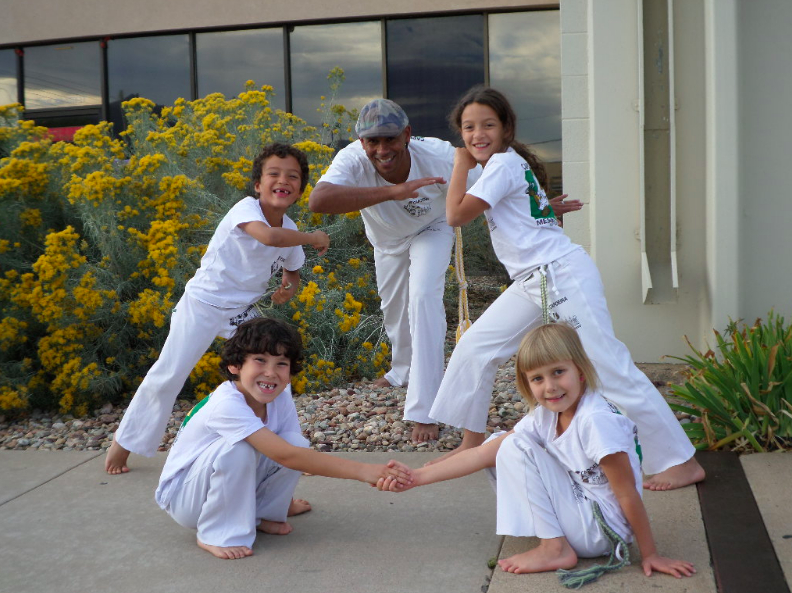 4 Weeks( Mornings)
Period 1
From 6/29/2015 to 7/2/2015
9:00 AM-12:00 PM
Grade 3+
PRICE: $142.50
Period 2
From 7/20/2015 to 7/23/2015
9:00 AM-12:00 PM
Grade 3+
PRICE: $142.50
Location: Map
Friends' School
5465 Pennsylvania Avenue
Boulder, CO 80303
The Capoeira summer camp daily schedule:
9-10:00   Capoeira Instruction: includes warm-up, stretching, learning basic movements and sequences of Capoeira.
10-10:20  Snack and Break
10:20-11  Capoeira Games: inside or outside.
11-11:30  Capoeira Music Instruction: get experience playing all the instruments of Capoeira, learning call and response songs in Portuguese.
11:30-12  Capoeira Roda: Capoeira Roda is a dialog between players – a conversation through movement. The Capoeira Roda involves participants singing in Portuguese, playing instruments and clapping in a circle (roda), while two players play a game of improvised attack and escape movements that we have trained.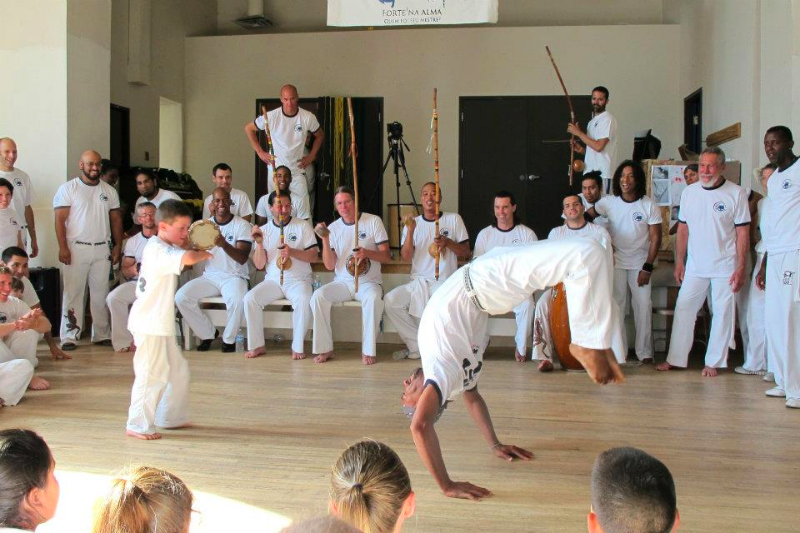 Instructor: Mestre Lucas Corvo
Mestre Lucas Corvo, Luiz Carlos Assunção Silva, is from Eunapolis, Bahia and has been playing capoeira for almost three decades. Over that time he has traversed much of Brazil, three countries and two continents. Mestre Lucas started formally training in capoeira when he met a capoeirista named Moezeis at the age of nine.